Service

CEM's Service Department consists of highly-trained technicians with vast experience in the commercial aquatics field. CEM Technicians are available to troubleshoot and service any problem you may encounter during day-to-day pool operation. Common service visits include, but are not limited to:


Motor & Pump Seal Service/Replacement
Including large pump/motor/seal work (using hydraulic presses to remove the impellers).

Heater Service & Preventative Maintenance
Including combustion gas analysis which allows for fine tuning of the gas and air settings, allowing the heater to run more efficiently.
Chemical Controller Service & Calibration
Including regular maintenance calibration and advanced remote monitoring,

Ultra Violet Treatment Systems (UV)
Preventative maintenance, part replacement, etc...

Chemical Feed System Service
Troubleshooting and parts for Pulsar, Stenner, etc.

Filter Media Changes
All filter types & sizes. No filter project is too big nor too small.

Complete Water Testing & Analysis
Chemical balance recommendations (how much of which chemicals to use)

Automatic Vacuum Repair
Troubleshooting, parts replacement/repair, etc...

Annual Pool Opening & Closing Services
From complete turnkey service to assisting with portions such as blowing out lines, etc...

PVC Repair
Cracked pipes, leaking pipes, installation of new pipes, etc...

Valve Replacement
Stuck ball valves and/or butterfly valves that no longer operate properly


Please feel free to email our service department at service@cemsales.com to schedule a service call or to find out more about how we can assist you.
Click the thumbnails to see larger images!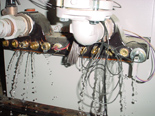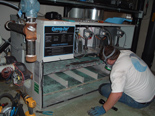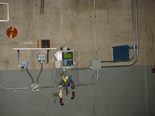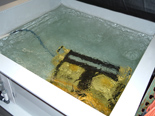 CEM Service Contracts

CEM proudly offers service contracts! Service contracts are beneficial to your swimming pool because you will have the comfort of knowing your pool is being carefully monitored and maintained by a trained aquatics service technician. We offer service contracts on equipment, water chemistry, and other essential maintenance to keep your pool running efficiently. Please email our service department at service@cemsales.com to learn more!



Sample CEM Service Sheets - Click each form to see a more detailed PDF image